What are the types of glass cutting machine?
Views: 54 Author: Site Editor Publish Time: 2019-07-04 Origin: Site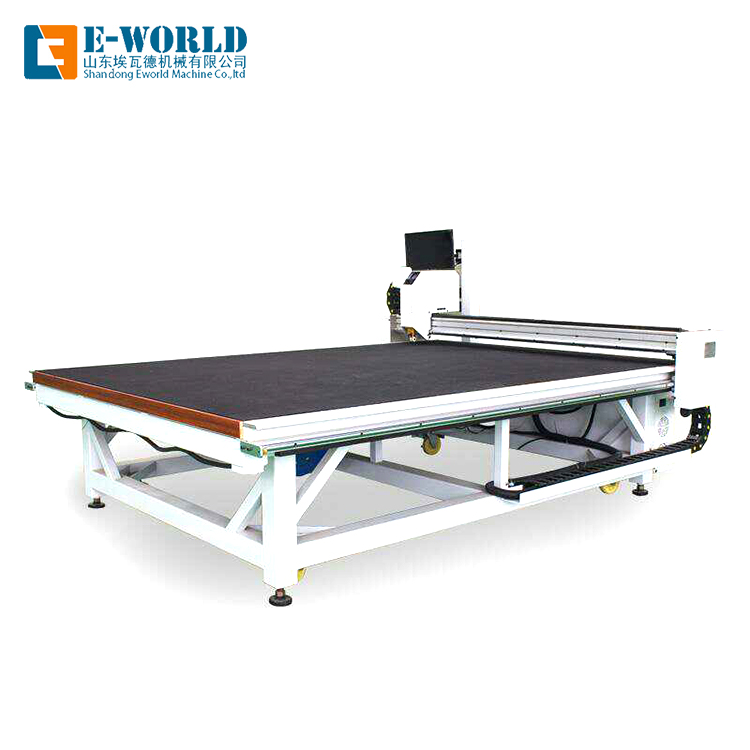 What are the types of glass cutting machine?
Glass factory need the

glass cutting machine

,

which is the first step of the glass deep processing.However, the application of glass and the difference of original glass size all have led glass manufacturers to require privately-tailored glass cutting machine.
For example.If the original glass is small and the shape of glass you want to get is not regular, such as glass applied in watch and mirror,I recommend a small automatic glass cutting machine.The more the number of cutting head, the faster the processing speed.The same principle,The more the number of cutting head, the higher the machine cost.
On the other hand, If the original glass is big, glass manufacturer must find a big glass cutting machine,and many choice appear.
1.Manual or semi-automatic big glass cutting machine. This is a economical machine but it only can cut out glass with regular shape.Glass can be cut efficiently and precisely.Cut only straight lines Semi-automatic glass cutters are used to cut glasses into small pieces. The machine can only cut straight lines, perfect for those who cut the building glasses. Their dual-bridge construction ensures high accuracy and high efficiency.
2. Automatic big glass cutting machine.This machine can controlled by PLC computer so it can make glass of irregular or regular shape.Glass cutting of any shape is high-precision ·Graphical input for AUTO CAD design,Art glass, optical glass, mobile phone panels and automotive mirror industry can be provided Air-floating and suction table function
Automatic lubrication system High precision, fast speed, easy operation, wide range of applications.
3.Integrated glass loading cutting and breaking machine. Promotion version of 2 and this machine can load, cut and break glass with high precision.
4.

Automatic glass cutting line

.This is a full set glass cutting line and using it, you only need one or two workers in factory.
Eworld is a reliable manufacturer, and we only provide a suitable quotation.We strives to find a balance between quality and price, so that customers can buy the best machine and we can win-win.Eworld Machine provides full set services and high-quality but low-price products.We are always looking for long term cooperaion, not one time deal.
Every week i share some tips about glass processing machine, CNC equipment and windows equipment. Welcome to talk with me or suggestion.